More than just an organisation
OD is more than just an organisation to me. As a Chairperson in Committee Service, i hope that my fellow leader and i would be able to create a platform to give back to the society by Giving and Growing, No words is able to express that feeling when you have accomplise one com svc by one com svc and the smile you have given to the beneficary and eventually your volunteer too.
Jerry ( founder of OD) and my group of committee has always been there for me whenever I've needed, they stood by me when i was at the lowest of my life, cheer me up when i was the lowest of my life and cover my job scope of area while waiting for me to get back on my knees. 2 years was the duration, it wasn't easy for them esp to able to cover addition scope as everyone is busying with school/work.
No matter what we called ourselves it really doesn't matter, what matter is what really come out from your heart!
Shawn, Seah En Hai
Singapore Polytechnic Graduate & Singapore Exchange Gold Medallist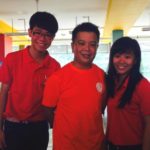 I am honoured and humbled to be able to write this testimonial for the Orange Dolphin Mentoring Programme, where I was fortunate to be part of as both a mentee and a mentor.
My time as a mentee in the programme when I was in Secondary Five not only helped me academically but provided me the opportunity to grow holistically as a person. The values like "Accepting Responsibility" and "Embracing Changes" that are imparted to us as mentees have undoubtedly played a part in helping me in my pursuit for academic excellence. In addition, I believed these values have benefited me far beyond just the books, where I believed have helped mould me to be a better-rounded person.
Upon graduating from Bendemeer Secondary School, I was looking for a platform to contribute back to the community. Therefore, Mr Jerry Seah's Mentoring Programme gave me the perfect platform to do just that, being a mentor in the programme I was part of. The imparting of the values I mentioned earlier to my mentees makes them that much more meaningful to me, where the more I give to my mentees the more I grew as well. I have to definitely extend my gratitude to the Orange Dolphin Mentoring Programme and Mr Jerry Seah for helping me to find joy in volunteering as well as mentoring.
The values that I got out from the Mentoring Programme have definitely played a part in helping me achieve the academic excellence I enjoy today. Upon graduating from Bendemeer Secondary School as the First in Standard, I moved on to study Diploma in Banking and Finance in Singapore Polytechnic where I graduated with a Singapore Exchange Gold Medal as well as a Model Student Award. The programme also ignited my interest in volunteering, motivating me to take a step further to be an Aspirant of the Youth Corps Singapore.
All in all, the Orange Dolphin Mentoring Programme focus on holistic development rather than just academic achievements creates an excellent platform for students to grow and find confidence as well as pride in their work. This will ultimately aid in their academic grades but at the same time they will have grown as a person which creates a strong foundation for learning and not just excelling from the books.
Leong Boon Huat
"be the change you want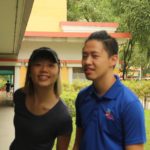 "be the change you want to see in the world", my mentor knocked some sense into me when I was deciding whether I should choose the option of giving back to the society.
from just loving the thought of giving back to the society to meeting my "in-crime associate" and doing multiple projects together, to becoming a mentor for chem classes, to finally settling in to the main committee for the service comm projects, I really enjoyed my journey as a whole, as an individual.
to me, OD is like a place where I could really sink in and seek comfort in, from the people in OD, from the community out there. while trying to give and grow from the community, there were other aspects of knowledge and skills I've been learning throughout, be it the planning stage, managing of projects or just bonding with the volunteers. I've learnt a lot, more than I expected.
evangeline kannya g'
My Journey In OD.
OD is a good platform to meet new people and make friends together with providing a chance to do volunteering work.
As a volunteer, I give and grow. I learn new things and at the same time give back to society which builds a real sense of achievement.
Happy learning new things and being a giver.
Gain more experience, become more aware and appreciate little things in life 🙂
Phrompassorn Kiat Kong Chayin
My journey in Orange Dolphin
Od is a good group in which everyone is able to socialize with a good variety of people from time to time.The importance of values and habits in comparison to knowledge alone. It is quite enjoyable. And such commitment allows me to do something meaningful in my free time. It will create a good habit which will benefit me in the future, be it having to find time to settle down and volunteer in mentoring or just having to wake up early. All these are good habits that will prove to be beneficial in the future.
Jaslyn Soon Yijing
My journey in OD
Its been almost 4 years since i have joined OD. i firstly joined as a mentee in my Sec 5. After completing my o level i continue staying as a student coach in OD. Along with this journey, i have learned a lot of things such as how to give back to society and develop my self-values.I have met different types of people from different industry coming together and contribute to the society to their ability. It's something which amuses me in OD. Orange Dolphin is being a platform to give back to the society in whichever way a person can. For example, i love teaching therefore after i have completed my secondary education, i joined OD as a student coach for 2 years after that i took part in some other activities where orange dolphin involved such as care corners where they organise games activities for kindergarden children, during hari raya season going to muslim houses to help them decorate their houses for the festival by painting etc. It's always been an exciting journey in OD and looking more forwarding for future event; 😉
Mohamed Al Fahizin
Journey on OD
Being in OD for almost 4 years, i think OD has been improving regardless of teaching methods or personal characters developing or others. It's been a great journey for me to learn and grow as well.
There's a lot I've learned in OD, from values to personal characters. When i was a mentee, learning how to tackle qn like looking for keywords, thinking more in depth like .Being a student coaches now, i have to take up more responsibility and constantly learning skills that will help me in life or in school
I choose to stay because OD once helped me before when i was a mentee and i see great improvement in my science chemistry and also knowing that there are seniors who also being helped by OD too coming back to OD to help out so now I wanted to give back and help out whatever that i can
It has great changes in my life because i choose to believe in OD and continue on. When I was a mentee, knowing that OD can help me and that I constantly put in my best, in the end getting good results in my science. And now coming back OD to help out has given me a great opportunity to grow.
Toh Si Min Jaclyn