ORANGE
DOLPHIN
Giving and growing since 2012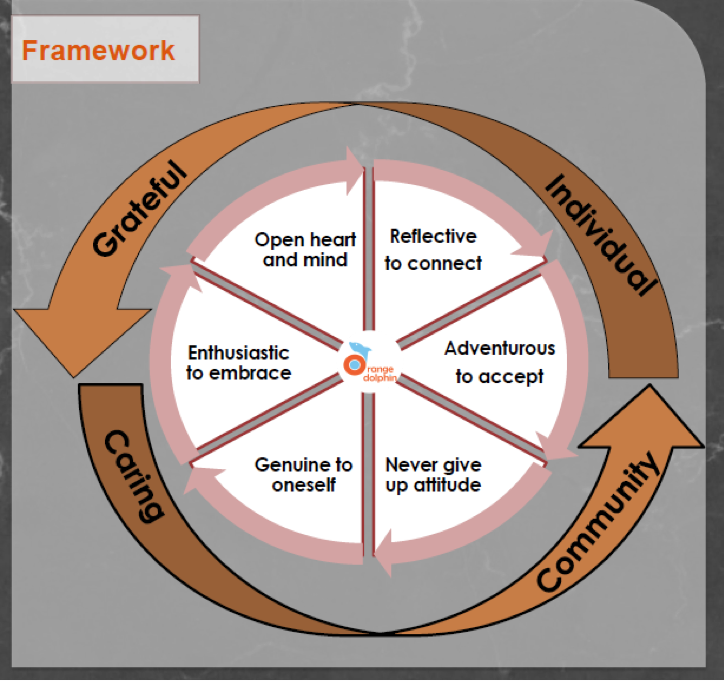 ABOUT US
Orange Dolphin, OD, was formed in 2012 and officially registered as a society in 2017. It is a community of people (dolphins) who wanted to pay it forward and has a belief in giving is growing. We hope to help every young to fulfil their potential by coaching, mentoring and volunteering.

Our History
Orange Dolphin Started at Bendemeer secondary school. It was Started informally as a Saturday program in 2009 when ex-students came to help out their junior with their national exam.
Officially known as Orange Dolphin in 2012 with first exco team formed.
At the same year, community service group starts to get active
In 2013, first 2 batches of Bendemeer Dolphins went over to start Orange Dolphin in Guang Yang secondary.
Mission:
To grow grateful and resilience young through mentoring network
Orange

As Our Values :
Open, Reflective, Adventurous, Never give up, Genuine, Enthusiastic